Our Menu
Nothing is more important to us than healthy food. Hand crafted with fresh and quality ingredients every day. At Monarch 9 we work hard to provide quality authentic Vietnamese-French food at a fair price to our customers. Our menu is packed with traditional fresh flavors of ginger, lime, lemongrass, mint and coriander. The key to our success is simple; providing fresh consistent food that tastes great every single time. We pride ourselves on serving our customers with healthy authentic Vietnamese dishes the way our family has been cooking for generations. 

Eat delicious food, grab a drink and relax in our beautiful restaurant!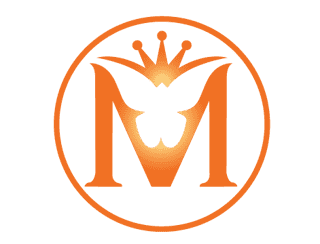 Behind The Name
MONARCH: Monarch Butterflies have deep and powerful meanings. They are a symbol of freedom, resurrection, change, hope and life. This resonates with our family who fled Vietnam and came to America in 1975 after the Vietnam War. Since then, our family has grown to 3 generations in the "Land of Opportunity" and we all value our freedom. Monarch also holds another meaning in French Monarchy. Vietnam was under French Colonial Rule from 1884 to 1945. Vietnamese food has a lot of French culinary influence; from cooking with butter and wine, to foods such as pate, potatoes and most noticeably the baguette. Most of our Vietnamese-French dishes are named after French Monarchy titles such as; Emperor, Duke, Duchess, Viscount, Marquis, etc.

9: The number 9 is the number of universal love, eternity and faith. It is also the concept of karma, spiritual enlightenment, service to humanity and philanthropy. We want Monarch 9 to be a place of gathering for the community. The centerpiece of our restaurant is a 10 foot live edge table that we have named the "Community Table". This is where we hope that neighbors become friends. We want to introduce Vietnamese French cuisine to all patrons. We believe that food is the universal language.
Yorba Linda
22755 Savi Ranch Parkway
Yorba Linda, CA 92887

Hours
Tuesday - Sunday:
11:00 am - 9:00 pm